ABOUT US

BALAJI ENGINEERING WORKS is in the services of people around the country manufacturing high quality stone crushing plants and equipment and its spares to the entire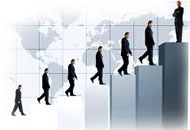 satisfaction of its clients. BEW Manufacture jaw Crusher (Primary Crusher), Granulator (secondary crusher), roll crusher (bush type), belt conveyors and loaders in different sizes and designs according to the specifics requirements of customers.

BEW manufacturing the stone crushing plants of production from 20TPH to I50TPH according to the requirement of customer.

Our Company has been the pioneer in the manufacture of stone crushing plants.
Our safe and reliable "BALAJI" Stone Crusher with exclusive features will increase efficiency and add to your profitability, as down time will be considerably low. From time to time many improvements have been upgraded to ensure the best possible performance among all the crusher of the time.

The company always supplies replacement parts, as well as regular services to its customer. crushing plants in mostly states of India, but enjoy strong equity in Northern India. BEW stone crusher can be used in crushing of wide range of material such as BAUXITE, CARBORUNDUM, (Silicon Carbide), GRANITE, CALCUIM, IRON ORE, MANGANESE, RIVER GRAVEL, LIME STONE, BLACK ROCK, COAL, COKE, QUARTZ.
Research and Development
We understand the fact that to survive the stiff market competition, it is imperative for us to constantly upgrade the technology used by us for manufacturing our material handling equipment. To help us in this, we have established a modern R&D unit within our organization, which is equipped with the latest technology based instruments and equipment. These help our R&D professionals in carrying out various research projects in an effective and competitive manner.

Our organization has appointed a highly knowledgeable and experienced team of R&D professionals, who keep themselves abreast with the latest technological developments in the industry. These experts are constantly working at improving the performance and quality of our material handling equipment, which help us in garnering high level of client satisfaction.